We offer quick, easy and secure ways to make payments without the hassle of having to pay with checks or cards. Watch our videos to learn more.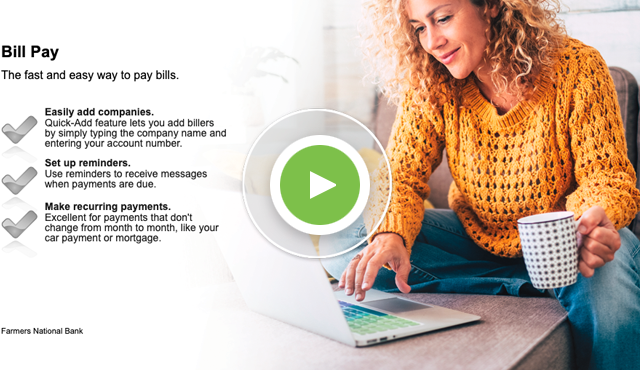 Bill Pay
A hassle-free way to pay your bills. Through Farmers National Bank Online Banking, you can add companies or people you need to pay in the Payment Center. You then enter an amount and the date you want to pay someone. This is great for setting up automatic payments such as electric bills and other monthly payments. Great to use so you don't miss payments and incur late fees.

29 Min 45 Sec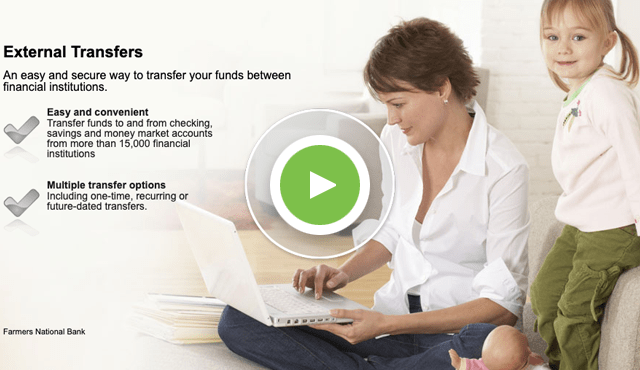 External Transfers
Farmers National Bank offers an easy and secure way to transfer your funds between financial institutions. You can transfer funds to and from checking, savings and money market accounts from more than 15,000 financial institutions. This includes one-time, recurring or future-date transfers. This gives you more control of your money, saves time and is secure.

6 Min 13 Sec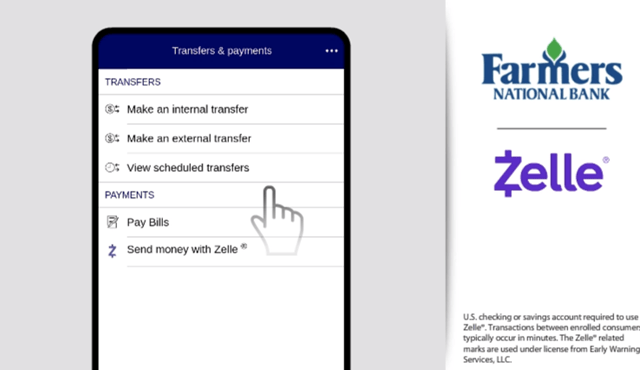 Zelle
Zelle® makes sending money to friends, family and others fast, safe and easy. With just a few taps on your mobile device or clicks from your Online Banking account, you can send money, request money or split the cost of items with others. Note: Zelle® users must have a bank account in the United States.

11 Min 47 Sec